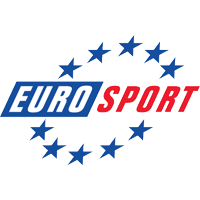 The North Face® Ultra-Trail du Mont-Blanc® resmi basın bülteninde açıklandığı üzere Eurosport, 28 Ağustos gece yarısı 26 dakikalık bir özet program yayınlayacak. Basın bülteni, Eurosport'un ilk kez bir patika organizasyonunu yayınlayacağını duyuruyor ve herkesi izlemeye davet ediyor: Reytingler artarsa sonraki yayınlar kolaylaşır …
Türkiye'de Türkçe izlenebilecek yayın saat farkından dolayı websitesindeki programda muhtemelen "00:45 Macera" olarak geçen yayın.Tekrar 12 Eylül, saati henüz belli değil.
Aşağıda orjinal basın metnini okuyabilirsiniz.
Eurosport International with the trail
The North Face® Ultra-Trail du Mont-Blanc® will be on Eurosport, Sunday 28th at midnight and it will broadcast a report of 26 minutes about the UTMB®. For the first time, Eurosport is broadcasting a trail race! Everybody try to watch it, because if the ratings are good, trailing with have its regular space on this very sportive and international channel! 2 broadcasts in 20 languages and in 59 countries (without counting the broadcasts on the Internet): Sunday 28th at midnight and September 12th (time to be confirmed).
UTMB ve 2011'de katılan Türkler hakkında bilgi almak için önceki yazımı okuyabilirsiz.